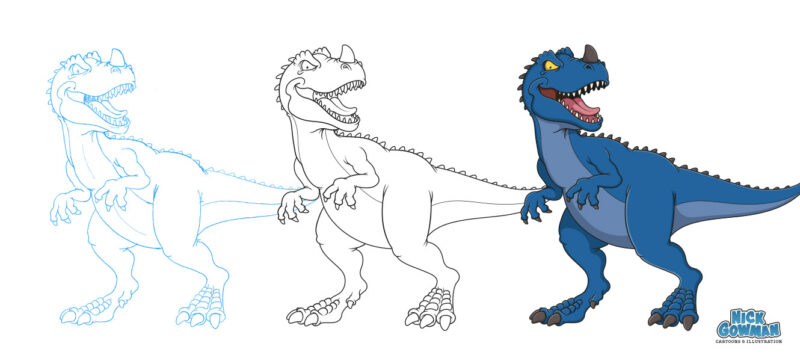 Well, it's been and gone again for another year – Jurassic June, an online celebration of all things prehistoric, especially my favourite movie ever, Jurassic Park. 30 whole days to get excited beyond measure about nothing but dinosaurs!
For last years Jurassic June, I managed to complete one cartoon dinosaur every day for the entirety of June, but sadly due to all going on with lockdown, finding the time to complete one a day proved to be quite difficult.
I did, however, manage to create nine new ones to add to the collection. To make things more exciting this year, I decided to expand on just dinosaurs and add in a few other prehistoric creatures. These have included marine reptiles and flying pterosaurs.
---
Ceratosaurus
To start us off, we need a fearsome carnivore, and who better than Ceratosaurus! Instantly recognisable from the small horn on its snout.
It also had a series of small skin bones, called osteoderms, running down its back.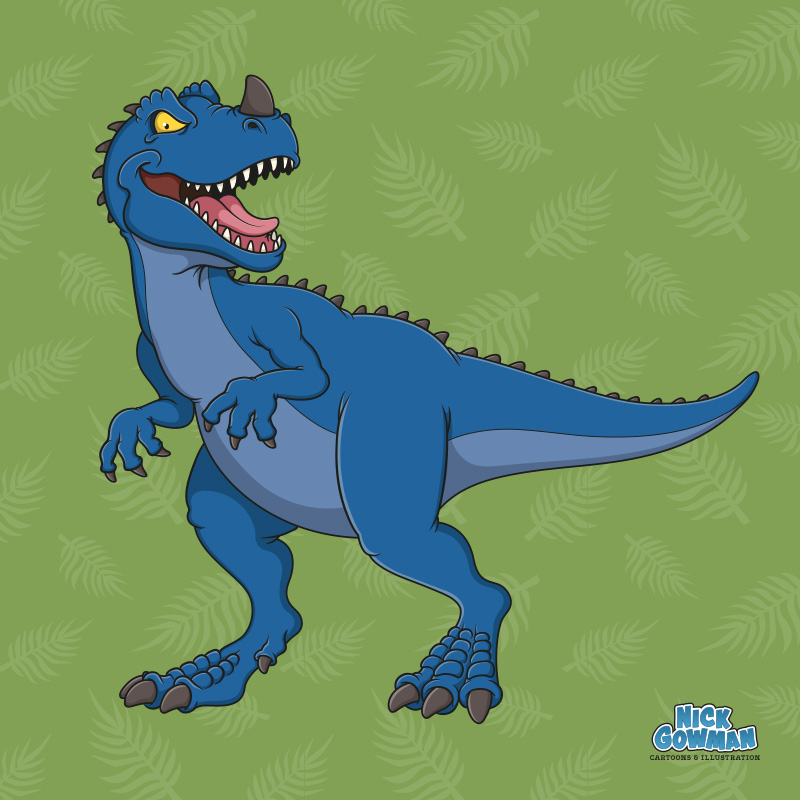 ---
Dimetrodon
A firm childhood favourite here that I just had to include this year. Not a dinosaur, but a sail-backed Pelycosaur from the Permian period.
I'm pleased with how this one came out, especially his fearsome expression.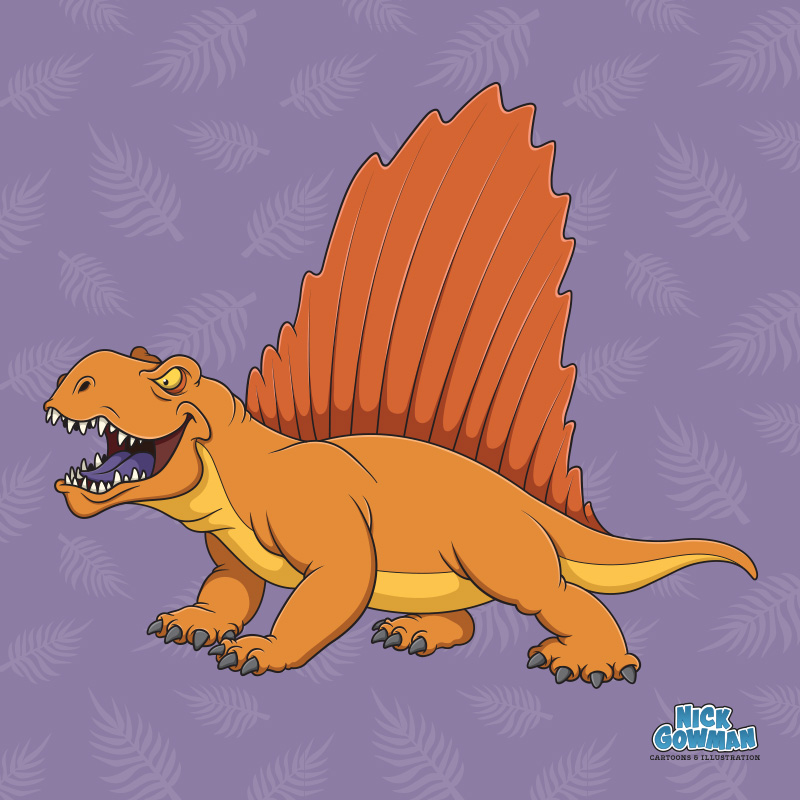 ---
Dunkleosteus
Not a creature you'd like to meet when out for a little dip in the sea – this is Dunkleosteus!
It had a giant armoured head, covered in interlocking plates. Instead of normal pointed teeth, his jaws consisted of giant, shear-like plates.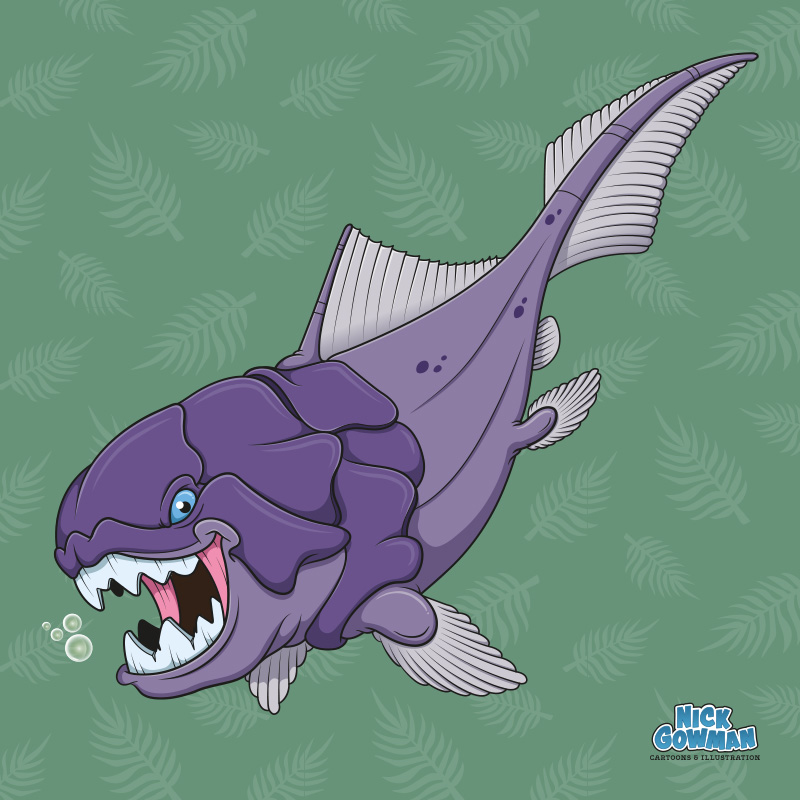 ---
Plesiosaurus
A large extinct marine reptile with a long neck, long paddle-like limbs and a short tail. The first complete skeletons were found in 1823 by palaeontologist and fossil hunter, Mary Anning.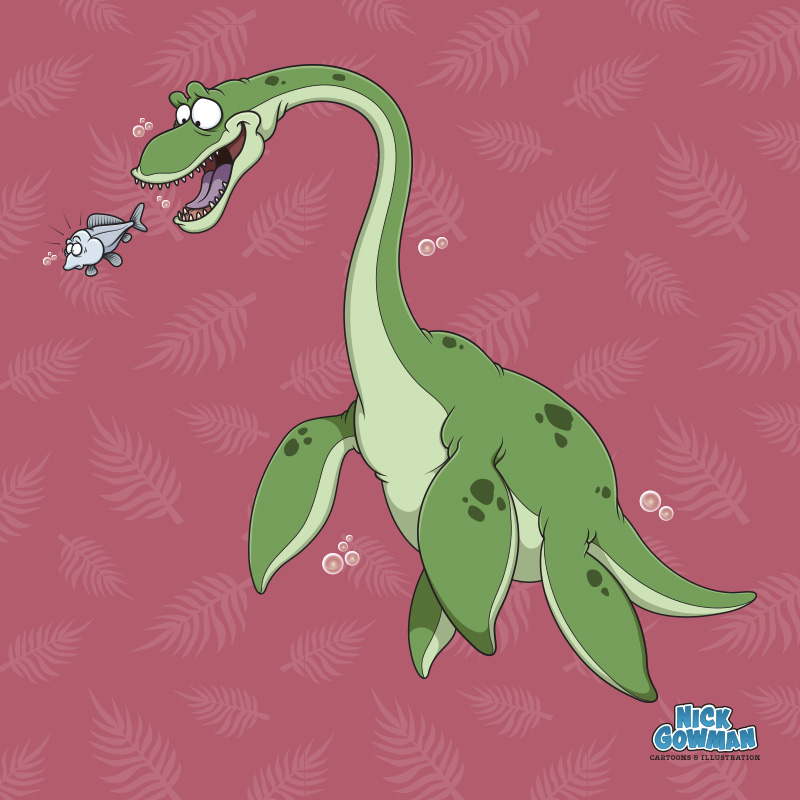 ---
Dimorphodon
Another flying reptile from the Jurassic, Dimorphodon gets its name because it had two distinct types of teeth in its jaws – which is comparatively rare among reptiles.
The strong contrast between the body and the wings also works well.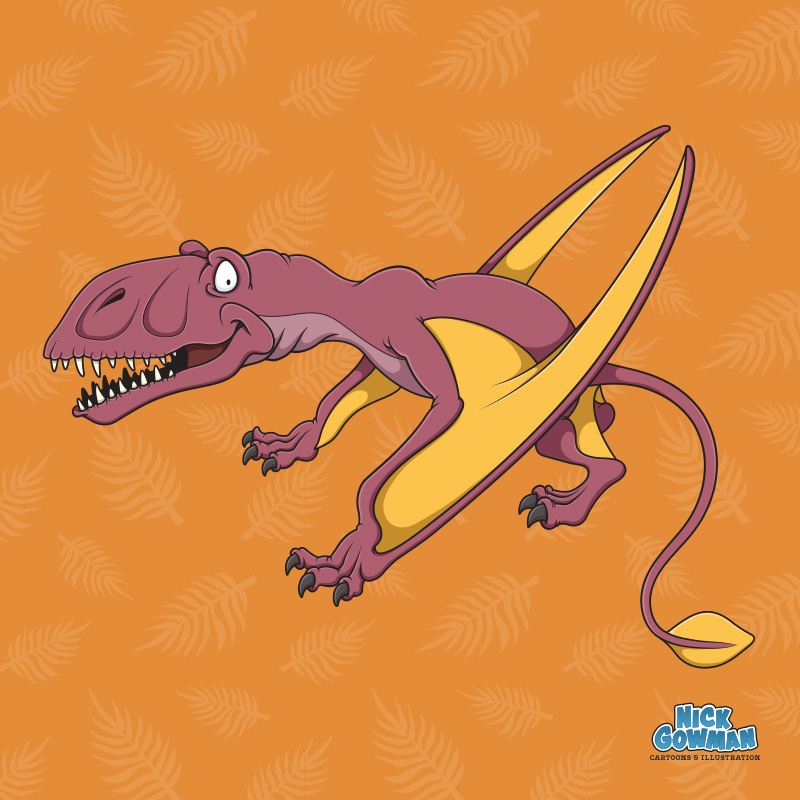 ---
Mosasaurus
A gigantic marine reptile brought to fame from its starring role in Jurassic World. It had a crocodile-like head filled with rows of sharp teeth and four powerful flippers.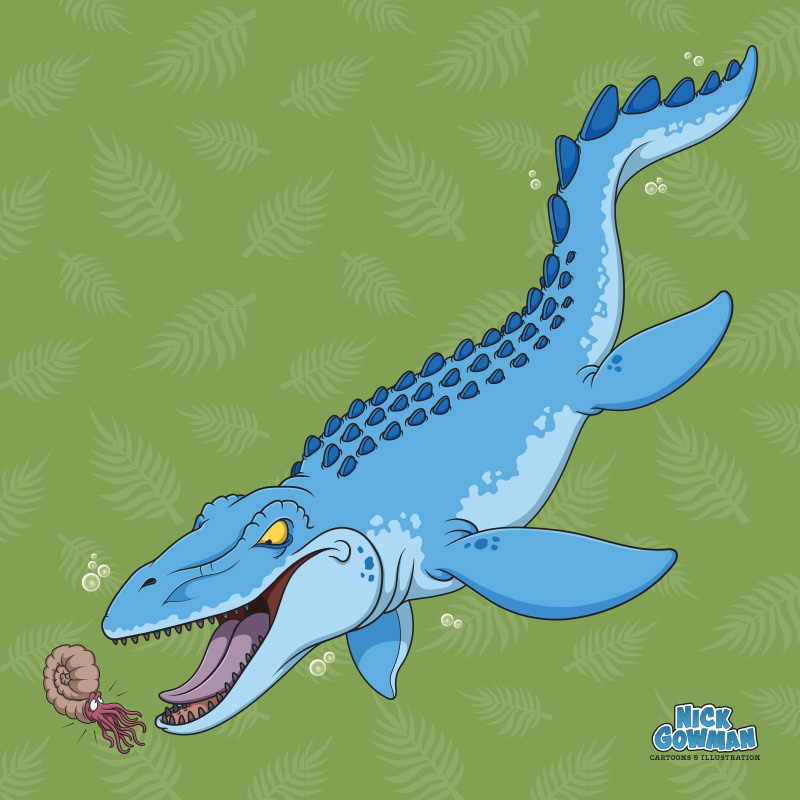 ---
Amargasaurus
I needed something a little different this year for my choice of a sauropod. They all look so similar, with their long necks and large bodies.
I chose Armargasaurus because of the wonderful sail-like spines running down its neck.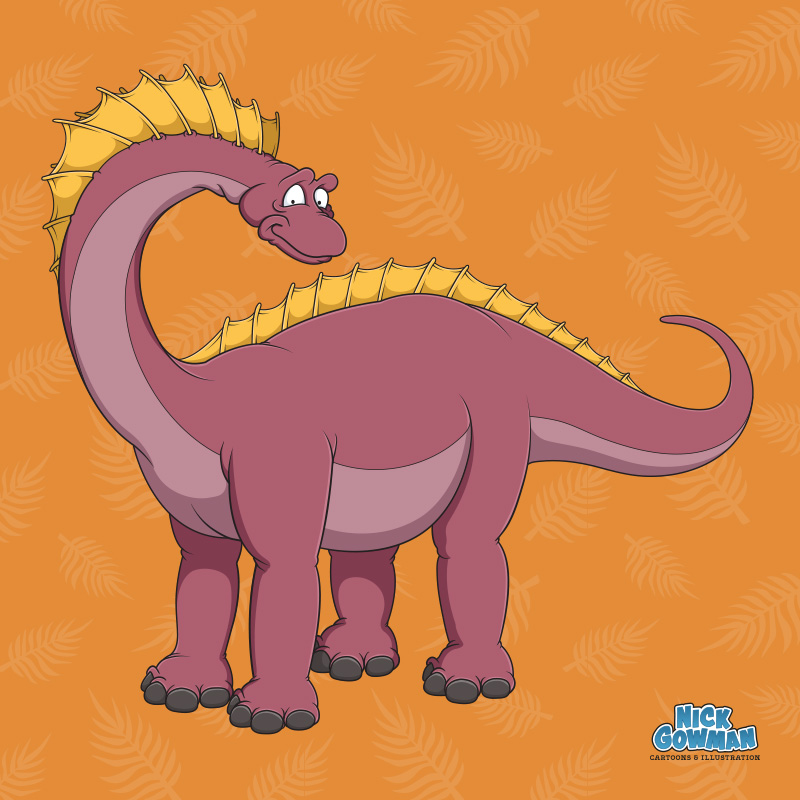 ---
Ramphorhynchus
This flying reptile had a short head, filled with razor-sharp teeth and a long tail, ending in a small, soft-tissue vane. Its diet consisted mainly of fish and small animals.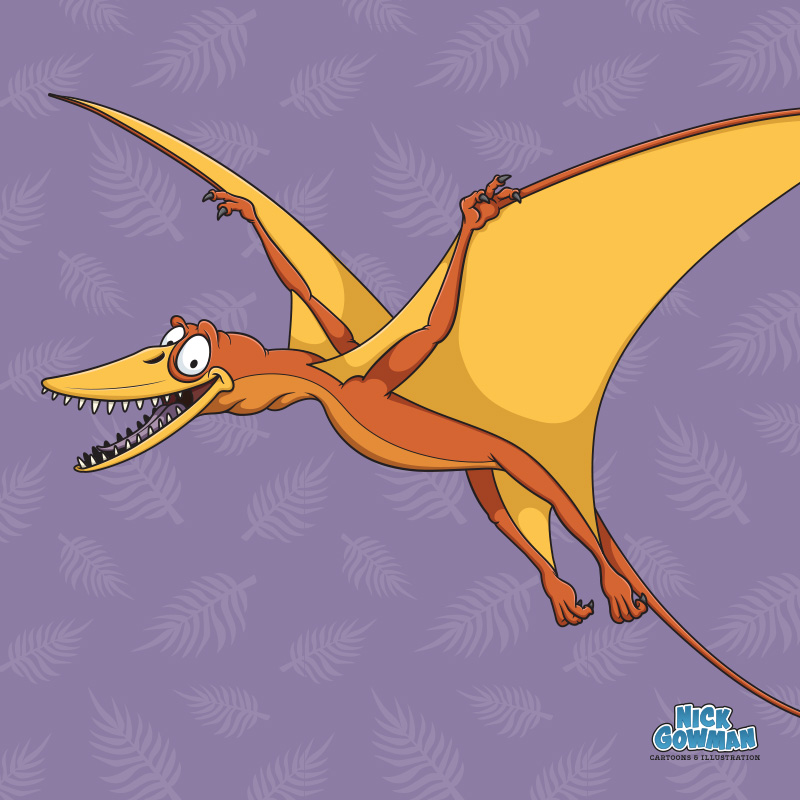 ---
Diplocaulus
Another favourite prehistoric animal is the very distinctive Diplocaulus.
He had a boomerang-shaped head and lived in the swamps of the Permian period, some 200 million years ago.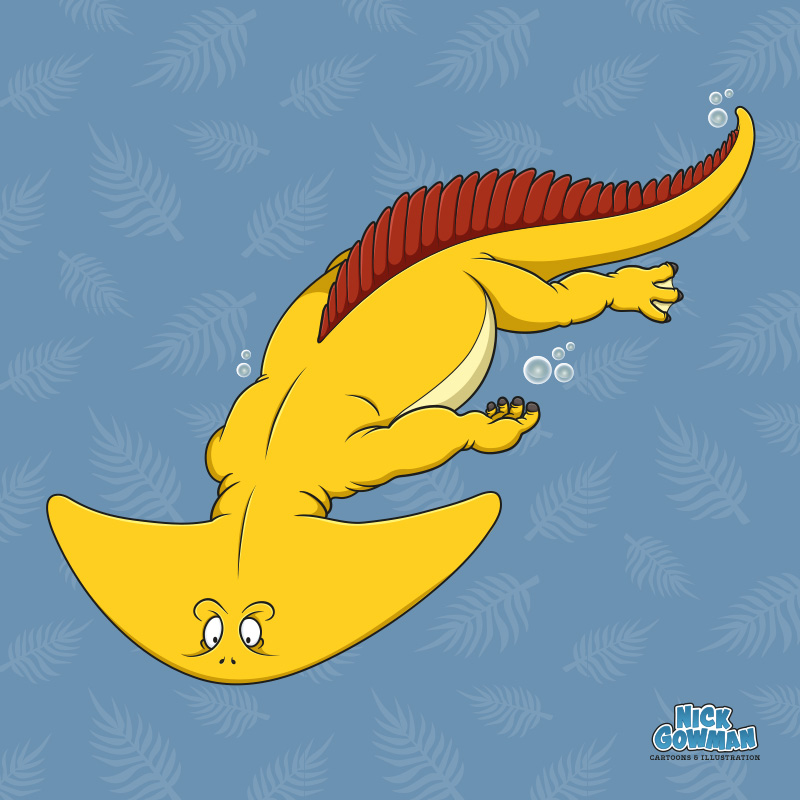 ---
Tanystropheus
These two cheeky marine reptiles are busy fighting over this poor fish!
These critters had a whopping 3-metre neck – longer than its body and tail combined!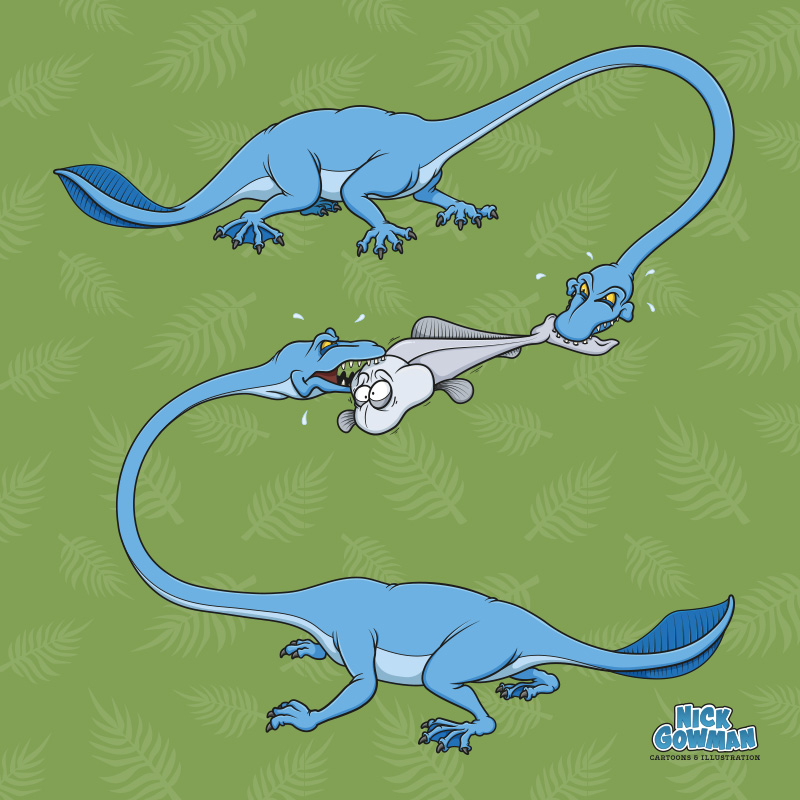 ---
Can I help you with some prehistoric cartoons?
Ideal for any children's educational project or dinosaur themed book – get in touch with me and lets create something roarsome!
contact me