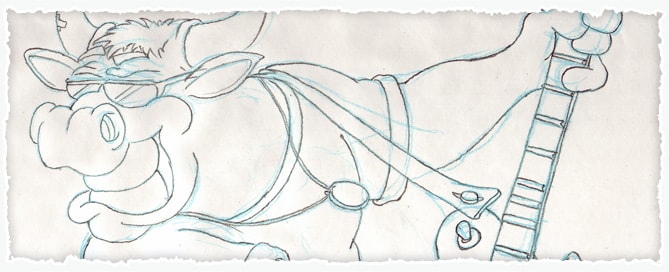 Very excited to announce that my services are required for a music event mascot.
My band, Solarbird, will be teaming up with another popular local rock covers band, Off The Cuff to raise money for The Stars Appeal in Salisbury.
We're hoping to get several other local music acts involved, along with other fund-raising activities.
The event is due to take place in August at The Bull Inn in Downton. So very aptly, the music event mascot will consist of a cartoon bull.
I've put together an initial sketch of a rather chunky bull character, in full rocking pose – his weapon of choice being a Gibson Les Paul!
As per the norm, I'll take this music event mascot sketch and scan him in, before applying the digital outlines.