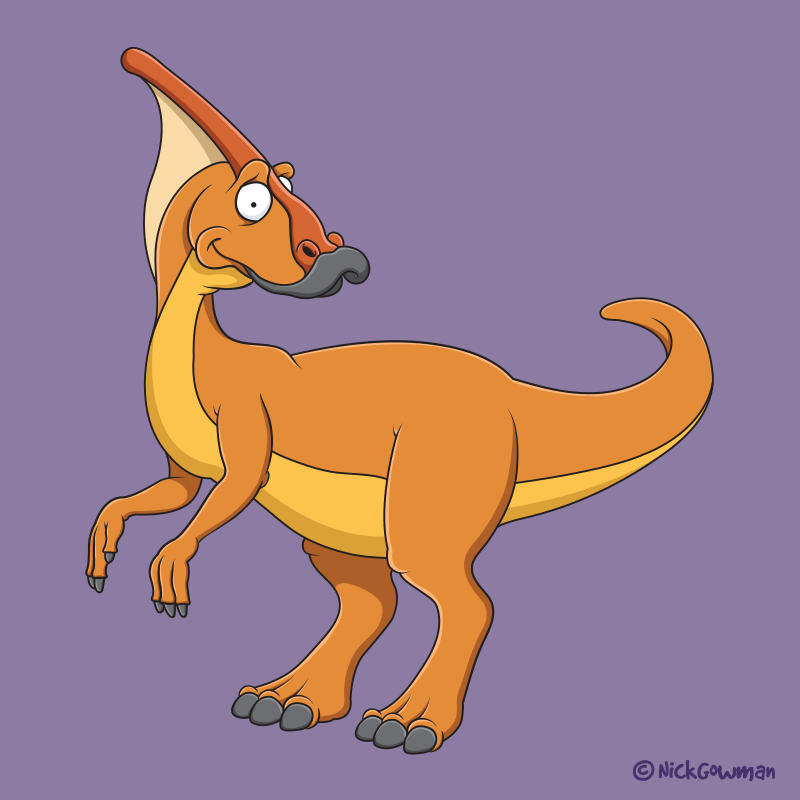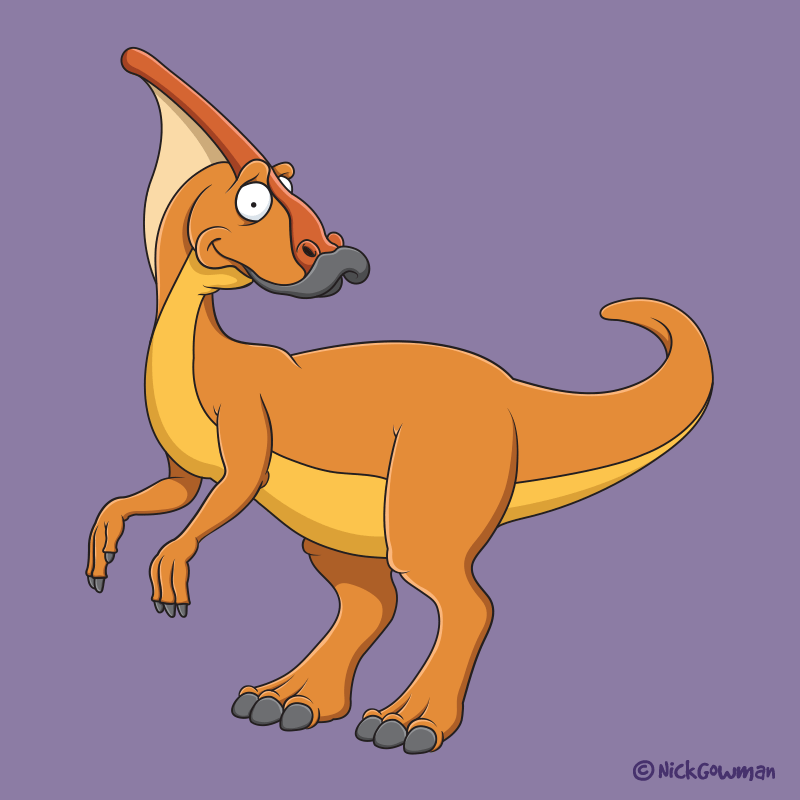 Parasaurolophus was a large herbivore from the late Cretaceous period and belonged to a group known as the Hadrosaurs.
This particular dinosaur is known for its large, elaborate head crest, which forms a long curved tube projecting upwards and back from the skull.
Parasaurolophus was such a distinctive creature I just had(rosaur) to draw it (did I get away with that awful pun?)
My Parasaurolophus cartoon
When I looked back at the other dinosaur cartoons I'd created in my portfolio, I realised we needed more bipedal characters.
Although not the first dinosaur people think of, It's the head-crest that really makes him stand out.
I went about creating a pencil sketch initially. Once I had something I liked, I took the sketch and digitised all of the outlines.
In terms of colour, I wanted to use something vivid, yet friendly to convey the gentle nature of this dinosaur.
I went for a nice orange shade in the end and feel this works very well, not only on its own but also when placed next to the others.
What were the Hadrosaurs?
The Hadrosaurs were a group of dinosaurs that lived during the late Cretaceous period. They had a stiff tail (most likely for balance), bumpy skin and hoof-like feet. Ok, maybe my version isn't scientifically accurate, but hey, it's a cartoon!
They were also characterised by many of them sporting a distinctive head crest. These head crests would vary in size and shape on each species.
They'd travel in large herds across the plains of North America and would've provided a prime food source for hungry predators, such as Tyrannosaurus and Velociraptor!
Additional Hadrosaur cartoons
I'm so pleased with this Parasaurolophus that I think I shall add to the ranks in due time.
Who knows, we could even draw enough of them for a mini Hadrosaur party – what do you think?