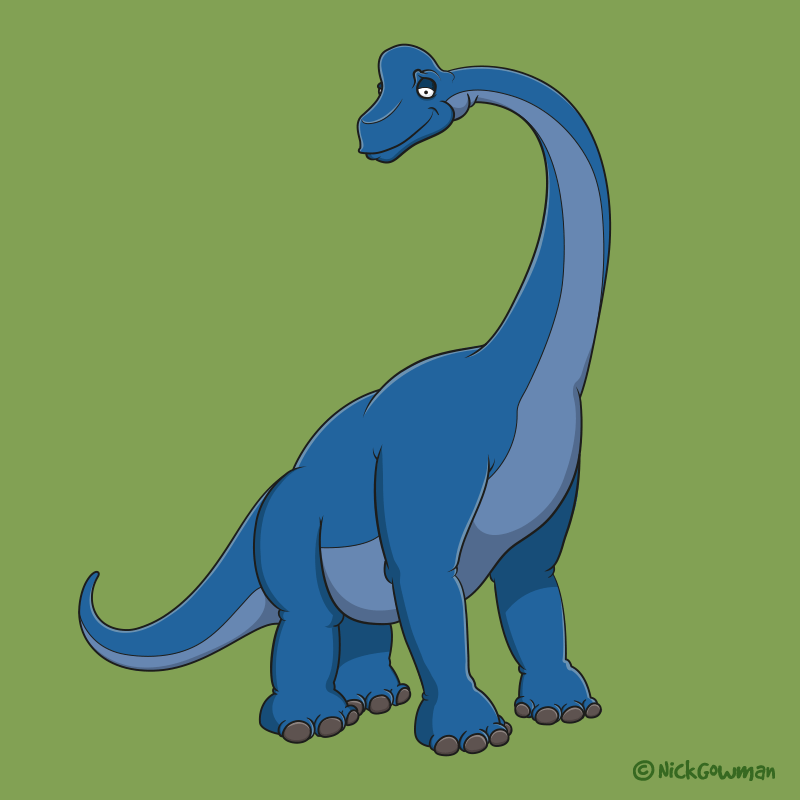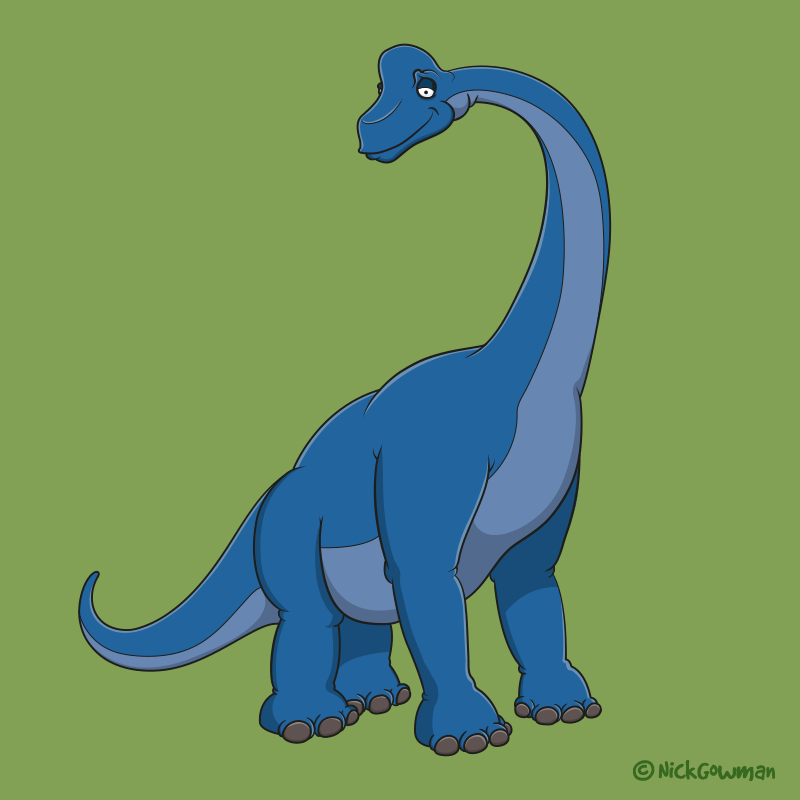 With his towering neck and mighty shoulders, here's the next entry for my dinosaur series – a cartoon Brachiosaurus!
A little bit about the Brachiosaurus
Brachiosaurus was a sauropod from the late Jurassic period (155-140 million years ago) and first discovered in 1903.
His name means 'arm reptile' due to the oversized front legs, probably to help him graze from taller trees
Why choose a cartoon brachiosaurus?
Ever since a child and seeing him in one of the opening sequences to the wonderful Jurassic Park, I knew I had to create a Brachiosaurus cartoon.
He was another cartoon that began life as a pencil sketch, with emphasis on the large body and small head topped off with a long neck, but relatively shorter tail.
I wanted to add a dopey, yet gentle expression on the Brachiosaurus face.
I chose a subtle blue tone to colour this cartoon dinosaur, as I felt this not only mirrored his personality but also contrasts well with the other dinosaurs.
Being a gentle herbivore, he'll be quite at home amongst my other cartoon dinosaurs, Stegosaurus and Triceratops.