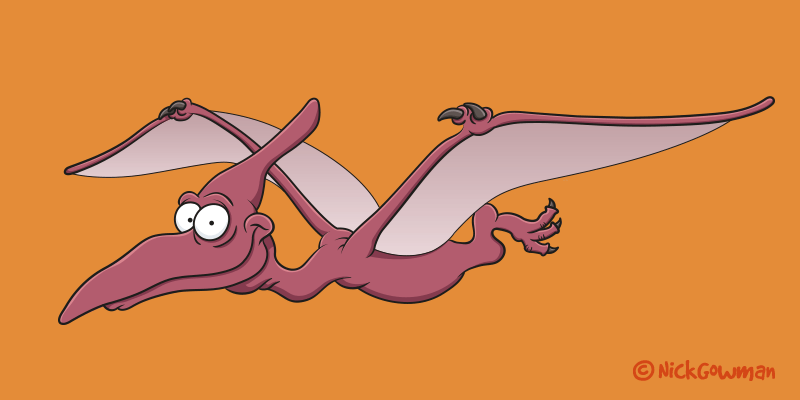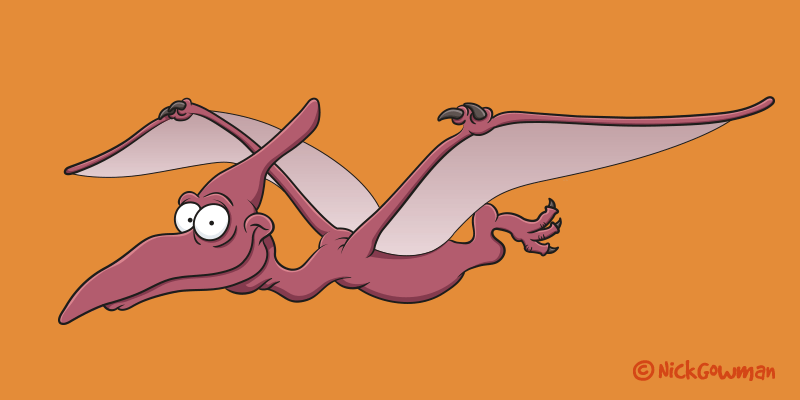 As we're rumbling through Jurassic June, I felt we needed to add some variation to our dinosaurs with a cartoon Pterodactyl.
Why choose to do a cartoon pterodactyl?
Not strictly a dinosaur, but is synonymous with what we have in mind when we think of prehistoric times.
This particular cartoon pterodactyl is actually based on one of the larger species, known as Pteranodon.
Pteranodon had a wingspan of over 6 metres and due to a large toothless beak, fed on fish.
They lived primarily in North America during the late Cretaceous period.
Other types of Pterosaur
There were many varieties of pterosaur that roamed the skies of the Mesozoic era.
I'm currently working on a series of different Pterosaurs, so be sure to check back soon!