Continuing work on the Pirate deck game with a series of pirate flags to be used to add some exciting gameplay into the mix!
Each of these pirate flags were created initially as pencil sketches, before being digitised, and where possible have a little historical fact behind them too!
---
Mutiny flag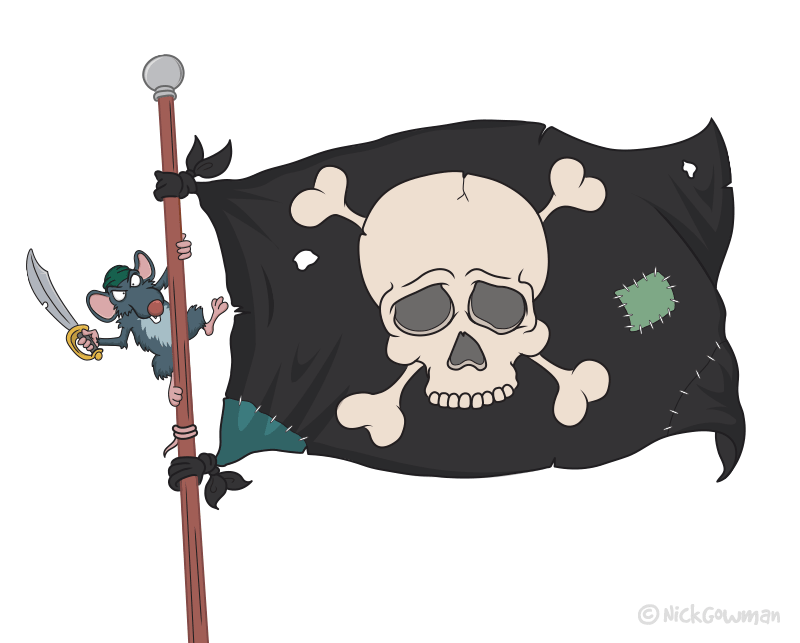 This illustration was used to illustrate the 'Mutiny' card in The Pirate Deck, and closely resembles the classic 'Jolly Roger' flag of old.
The mainstay of this cartoon flag consists of a skull and crossbones, tied to a rotten old flag pole.
I've included some patches of different materials, with nice thick stitching to help age the flag.
To top it off, we've a plague-ridden little cartoon rat hanging on, wearing a bandana and with cutlass in hand!
---
Robbed pirate flag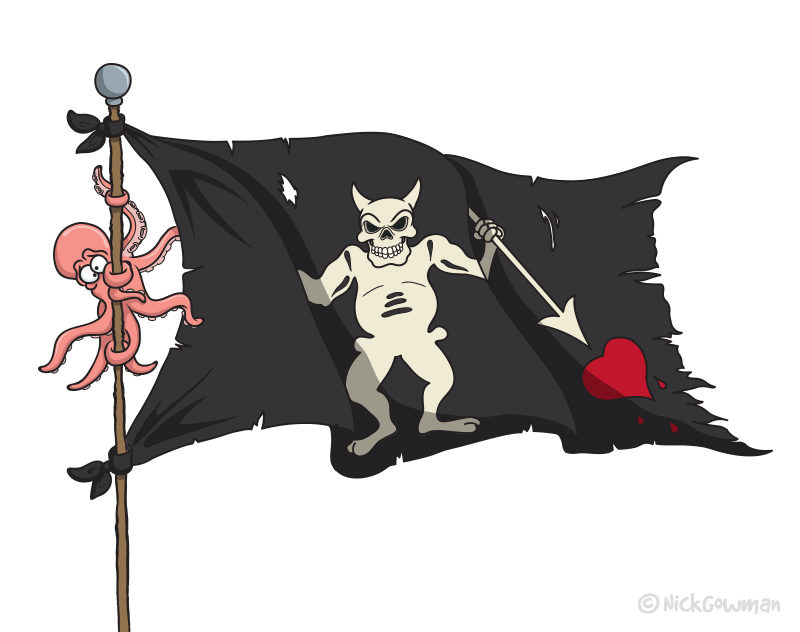 This particular flag is based on that which was used by the infamous pirate, 'Blackbeard', and depicts a devil-like skeleton holding a spear and a bleeding heart.
We've also got the cheeky re-use of the skull artwork I created for the gold doubloon (but keep that to yourself shipmate!).
This flag must have fallen into the sea too, as there's a rather terrified-looking cartoon octopus hanging on for dear life!
---
Sea monster flag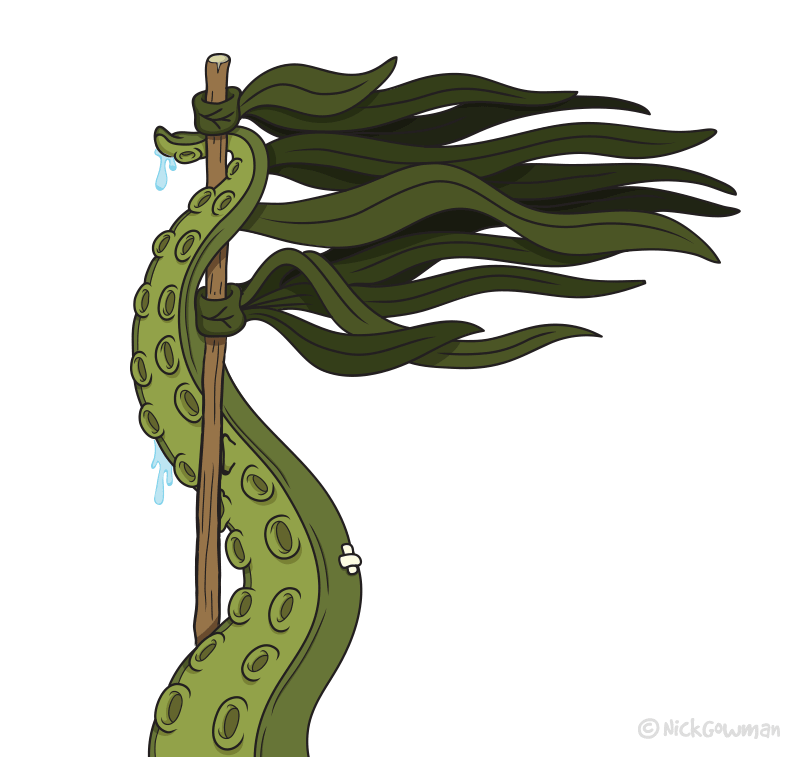 Just to add some variation to the deck – and as a little 'bonus' card for the early sign ups – I created an additional pirate flag for the sea monster!
This card depicts the same theme of a flag, but is held up by a visible slimy green tentacle, covered in tiny little suckers!
The flag itself was great fun to create. My initial design consisted of a worn old piece of green material, weathered and disgusting from years drenched at sea.
I then thought it would be much more fun if his flag were made of seaweed and other bottom-dwelling items. This worked out much better, as it allowed for a greater amount of realism and creativity.
---
Royal Navy flag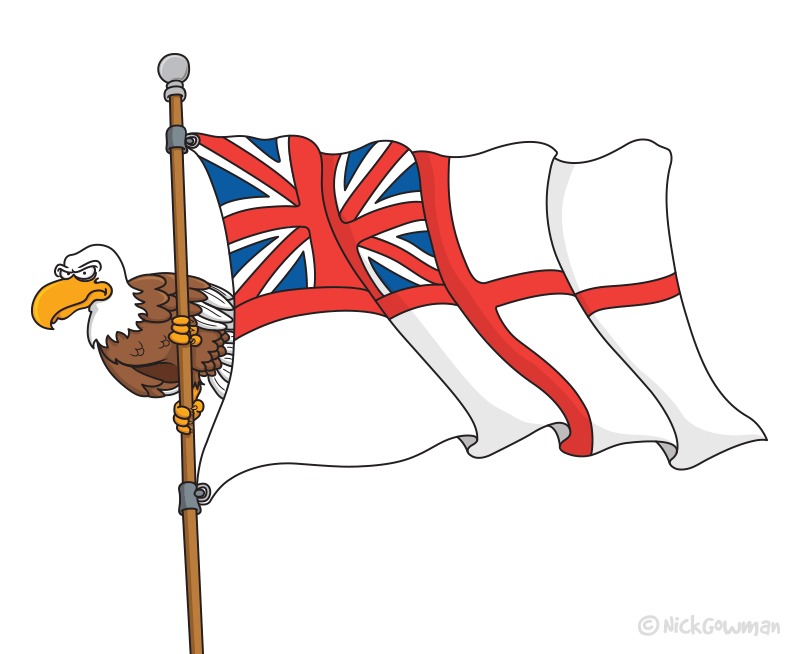 The last flag in this set represents the Royal Navy and consists of a red St George's Cross on a white field with the Union Flag in the upper corner.
At one time called the St George's Ensign, due to the simultaneous existence of a cross-less version of the flag is flown on Royal Navy ships.
To continue the theme of a cartoon animal riding on the pole, we have opted for a rather regal eagle!