I don't know about you, but I love drawing cartoon dinosaurs (and anything else prehistoric for that matter!)
Whenever I possibly can I'll break out the sketchbook and create some monstrous beastie from the Mesozoic period!
If you'd like to know more about a particular dinosaur, simply click on the picture.
View a few of my favourites below and if you like them, there are more in my portfolio!
A selection of my cartoon dinosaurs
---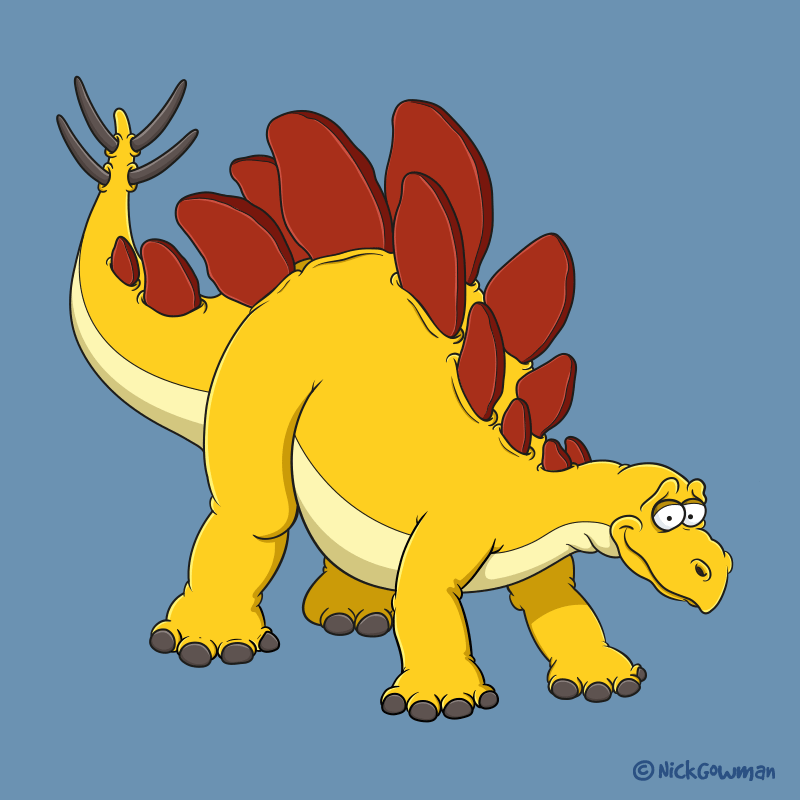 Cartoon Stegosaurus
Here is one of my favourite dinosaurs, the Stegosaurus. Always been a big fan of this dinosaur, with his array of plates arranged down his back.
Be wary of that tail though! He's armed with four, three-foot long spikes which would definately make any Tyrannosaur think twice!
---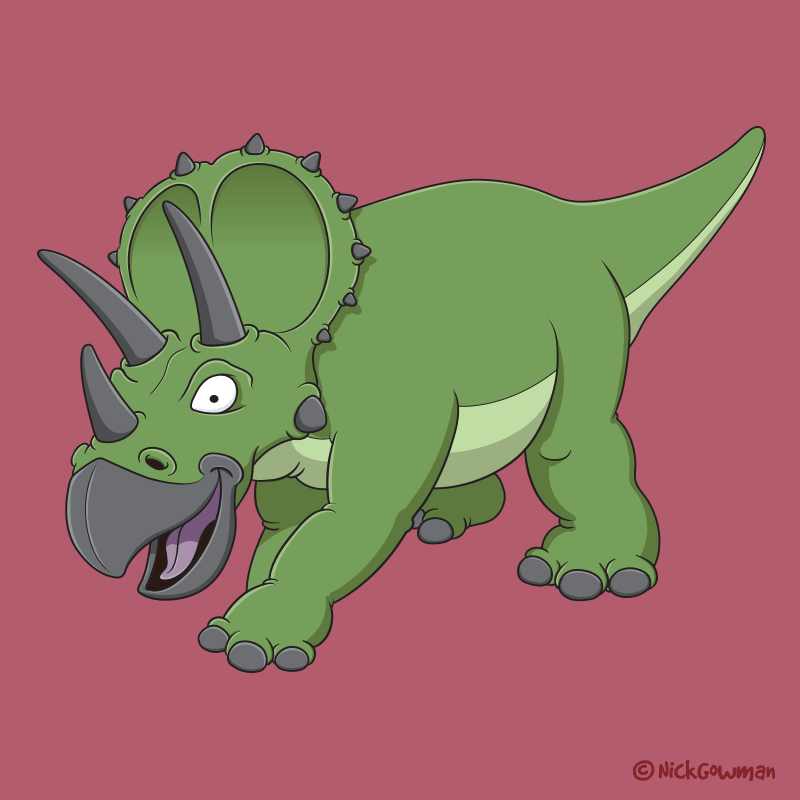 Triceratops Cartoon
Next up for your Jurassic celebrations is the mighty Triceratops! With three giant horns on his head and a protective head-frill, this dinosaur would have looked impressive in life.
Luckily for us, my cartoon version is much friendlier and would rather play fetch!
---
Cartoon Velociraptor
Springing into action is my fierce and lively cartoon Velociraptor!
Armed with sharp claws on his toes and even sharper teeth, he isn't someone you'd mess with… unless you were Chris Pratt of course!
Be sure to take cover when you see a Velociraptor… as others aren't usually far behind!
---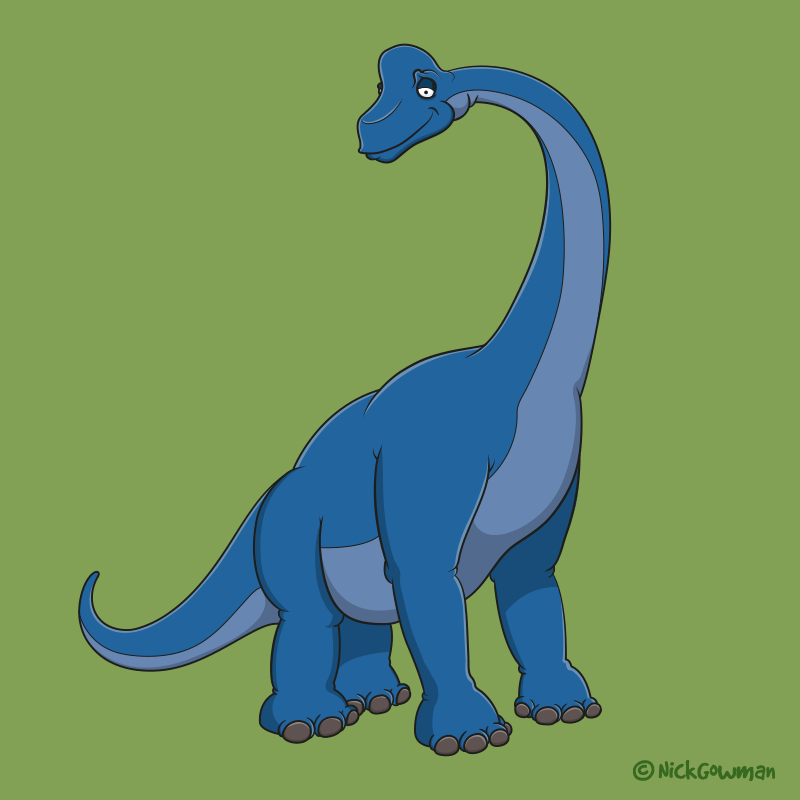 Cartoon Brachiosaurus
Say hello to a gentle giant of the Jurassic period – the mighty Brachiosaurus
One of the tallest of the dinosaurs, Brachiosaurus could easily look over the top of a three-storey building and weighed as much as twelve elephants!
---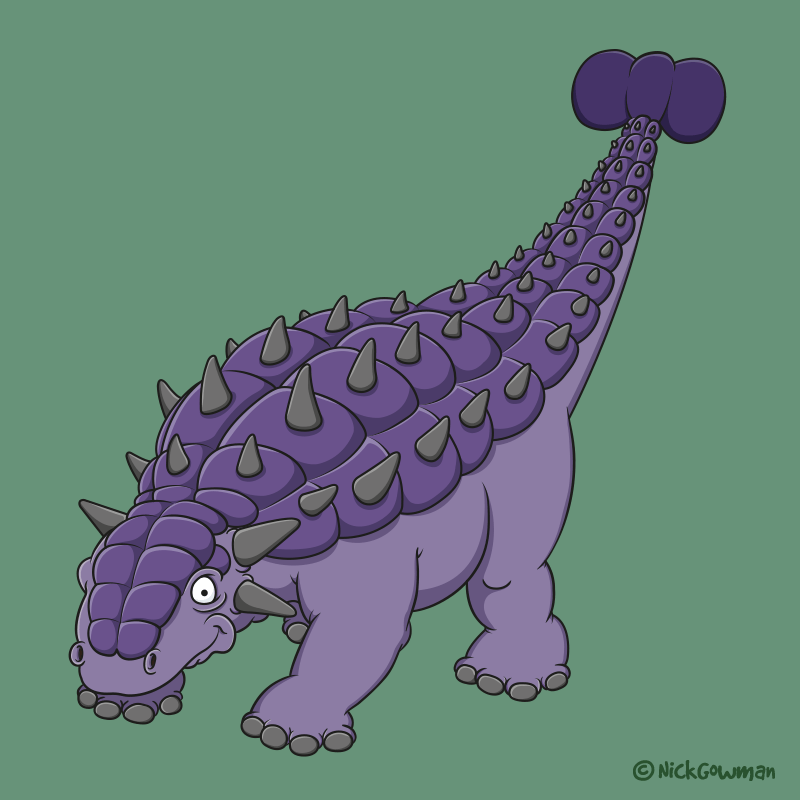 Cartoon Ankylosaurus
Check out this guy – a walking tank, covered in armoured plating and toting one mighty club on the end of his tail!
Ankylosaurus lived at the end of the Cretaceous period and would've used it's defences against hungry Tyrannosaurs!
---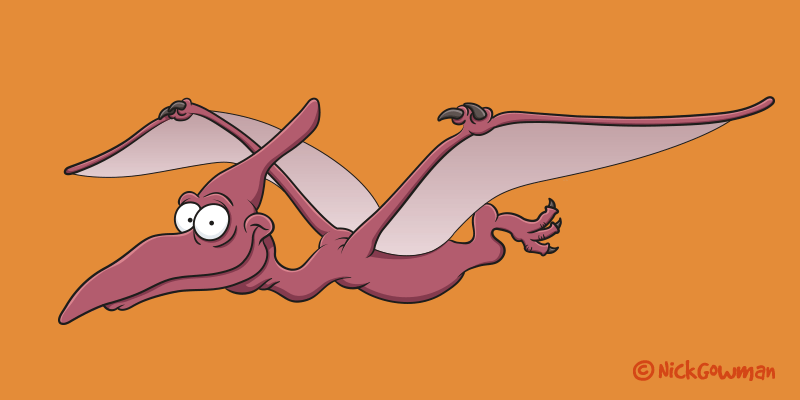 Cartoon Pterodactyl
Ok, so not strictly a dinosaur but a family of winged reptiles that ruled the prehistoric skies.
This particular creature is a Pteranodon and had a wingspan equivalent to that of a small light aircraft!
---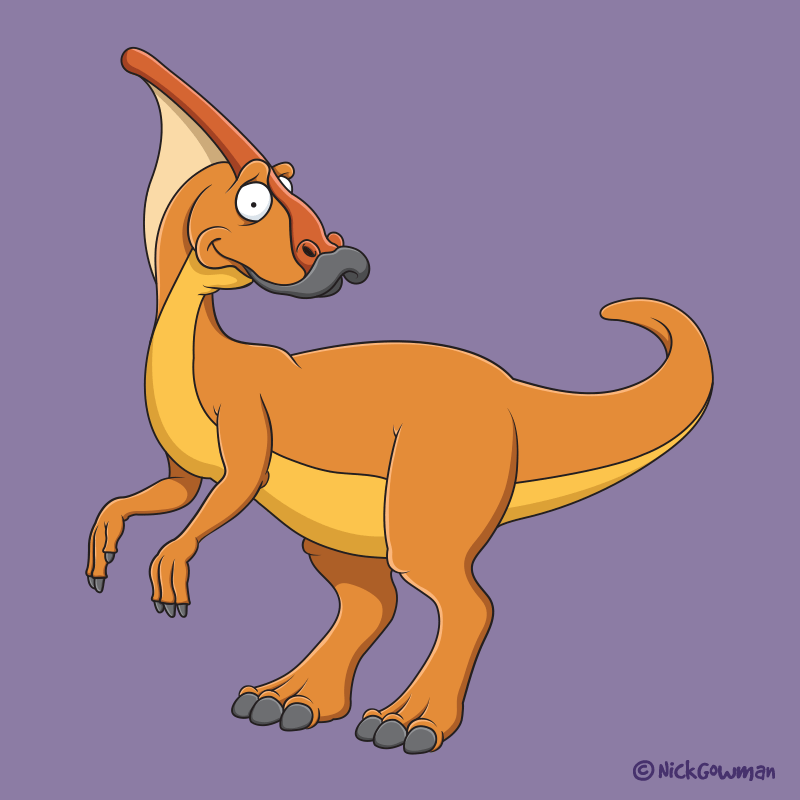 Parasaurolophus cartoon
Another popular dinosaur that I just had to have a go at drawing is Parasaurolophus.
Also known as one of the 'duck-billed' dinosaurs, I couldn't resist the opportunity to add a comical expression to his face.
Topped off with a nice vibrant orange colour-scheme, I think he stands out very well!
---
Tyrannosaurus cartoon
I've saved my favourite for last – the undesputed king of the dinosaurs, Tyrannosaurus Rex!
As with the other cartoon dinosaurs, this one was devised as a pencil sketch before being fully digitised.
He's now free to roam my portfolio, hunting down his favourite prey…
---
My cartoon dinosaurs are all available as vinyl stickers!
Head over to my dinostore and bring home some prehistoric beasties of your very own!
Let's go dino shopping!