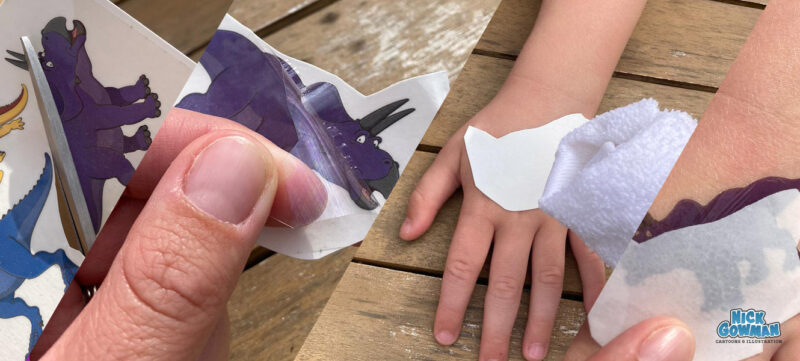 You may have noticed the recent arrival of my dinosaur temporary tattoos, both in my online shop and also from me at local events.
These dinosaur temporary tattoo designs are great fun and will make you look super cool on your trip to Tesco. Here I've popped a quick guide to applying your temporary tattoos. Big thanks to my nephew for being a superb hand model.
What will I need to apply my dinosaur temporary tattoos?
A sheet of super cool dinosaur temporary tattoos

A pair of scissors

A sponge or piece of kitchen towel

A small container of water

Your good self
---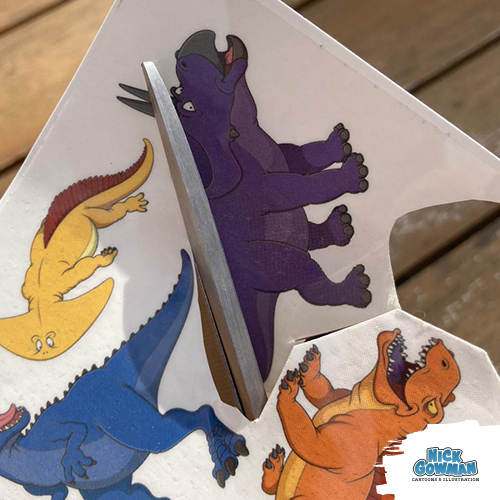 Step 1.
Take your sheet of temporary tattoos and carefully cut around your chosen design. Please ask for help little ones!
---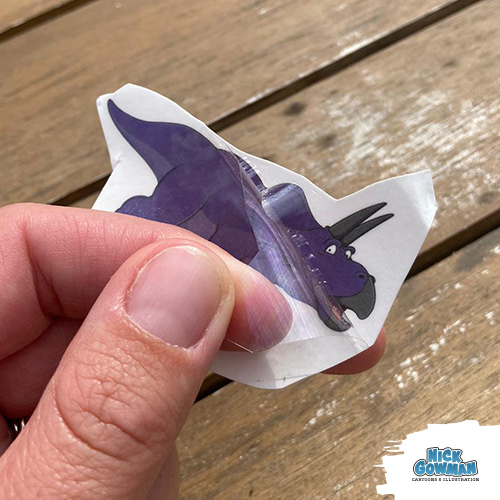 Step 2.
Carefully peel off the layer of protective film. Turn your tattoo design over and place onto clean, dry skin with the design facing down. (or anywhere else, but please not on your Mum's wallpaper!)
---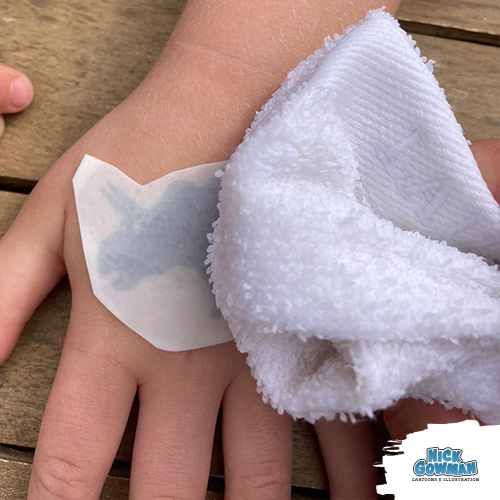 Step 3.
Take your sponge or kitchen towel, dip it in the water and then gently dab the back of the paper until the design starts to show through. Don't add too much water, as the tattoo could slide.
(Please just use room temperature water – if the water is too hot it can damage your skin!)
---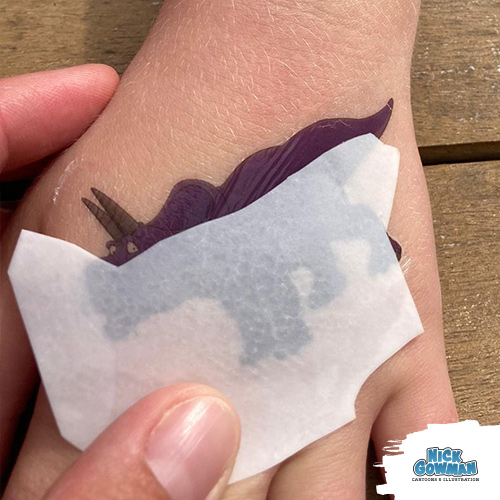 Step 4.
Wait for roughly 30 seconds for the design to take to your skin and then gently lift the backing paper away from your skin.
---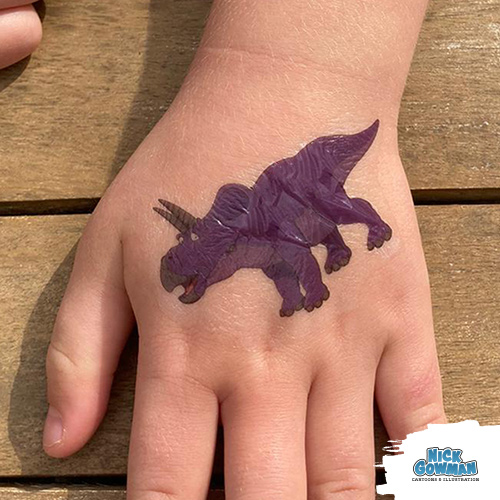 Step 5.
March around triumphantly, stating how proud you are of your new tattoo – and more importantly, tell all your mates about them!
Buy your dinosaur tattoos here!
Buy Now!
Please note: Tattoos currently only delivered to UK addresses.