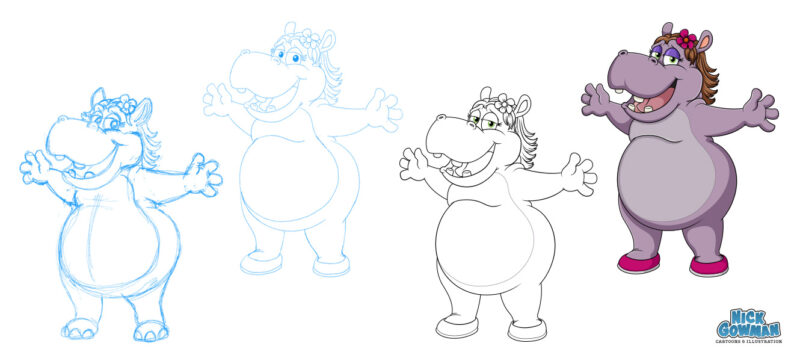 I had a request recently to design a female hippo cartoon character. This hippo mascot design (named 'Stella') is to become the face of my client's social media presence. She needed to be friendly and welcoming, as well as instantly recognisable in busy LinkedIn and Facebook feeds.
I'd previously drawn a cartoon hippo in my portfolio, which prompted my client to get in touch.
---
Designing my female hippo cartoon character
When coming up with a feel for our hippo mascot, I started by drawing a range of basic shapes. I've found character designs seem to come together best when you use three basic shapes and sizes. As they are quilt bulky animals, I began with simple pear and tear-drop shapes for the body.
The head of a hippo is generally large and box-shaped so I made this rectangular and deliberately disproportionate. I experimented with these initially, changing the sizes of each of these shapes until I got a feel for something that would work. A few of the (MANY) initial sketches are below.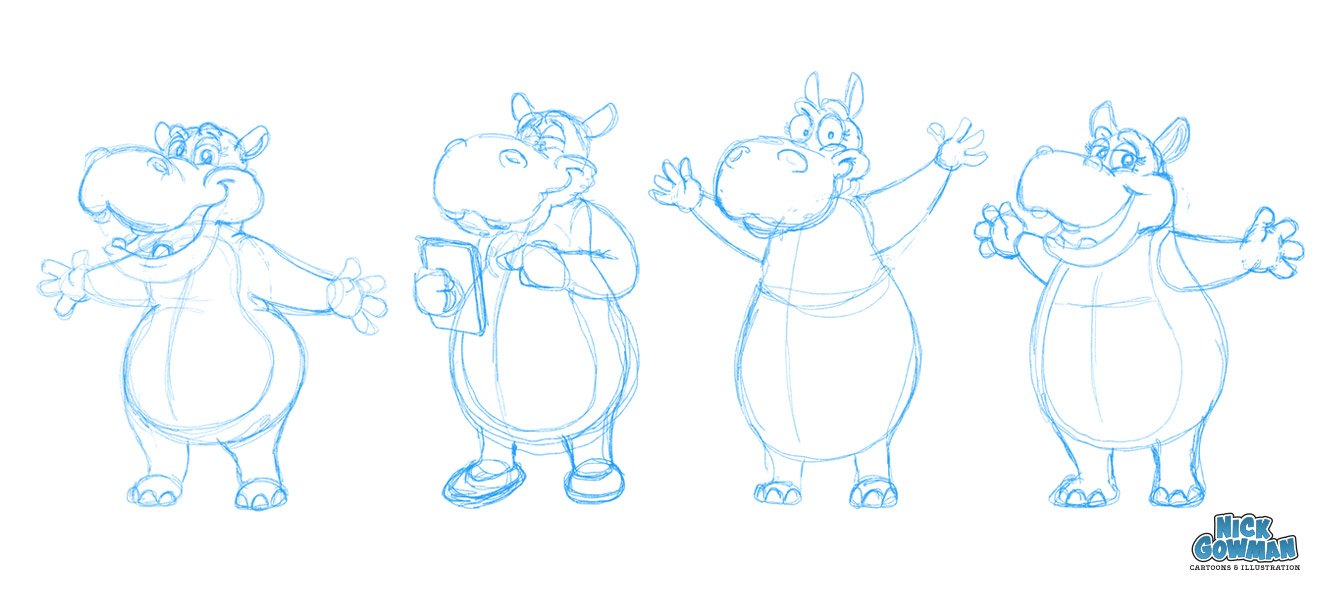 After some initial feedback from the client and a chosen shape/look for Stella, it was time to add some more details!
---
Further hippo character development and details
Once we had a feel for Stella in terms of her proportion and shape, it was time to add some further character details. I added some short, bobbed hair with a slight flick at the back and a small flower in her hair. This gave us a great opportunity to colour this flower in the clients brand Fuschia tone.
I also included a pair of pumps on her feet, which would give Stella some more human-like qualities and could also colour them to match the existing client branding.
The final step was to tidy up my sketch and present it to my client, who fell in love with her instantly, claiming that 'I'd hit the nail on the head'!
The final Stella hippo mascot design
The next step was to create our character vector illustration. The advantage that a vector has over bitmap is that we can scale and re-size without any loss of quality. They also look much cleaner when printed.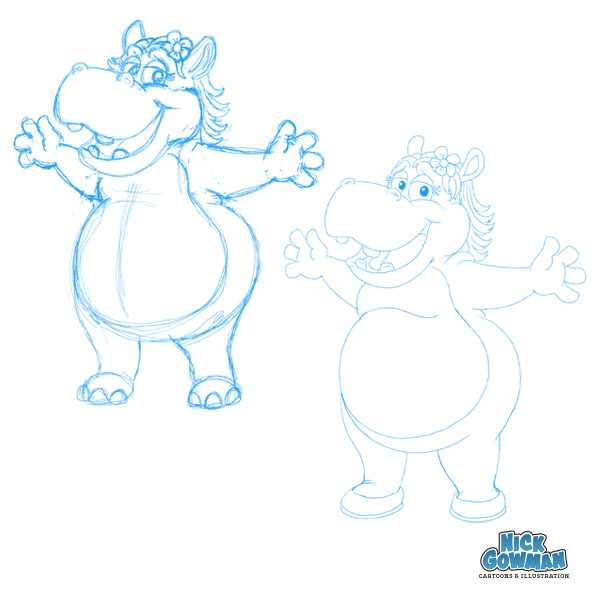 ---
Choosing colours for our hippo mascot character
We already had brand colouration in place for Stella, in the form of her hair flower and shoes. Now she needed a skin tone. I wanted to use colours that would be warm and welcoming and add a trustworthy feel.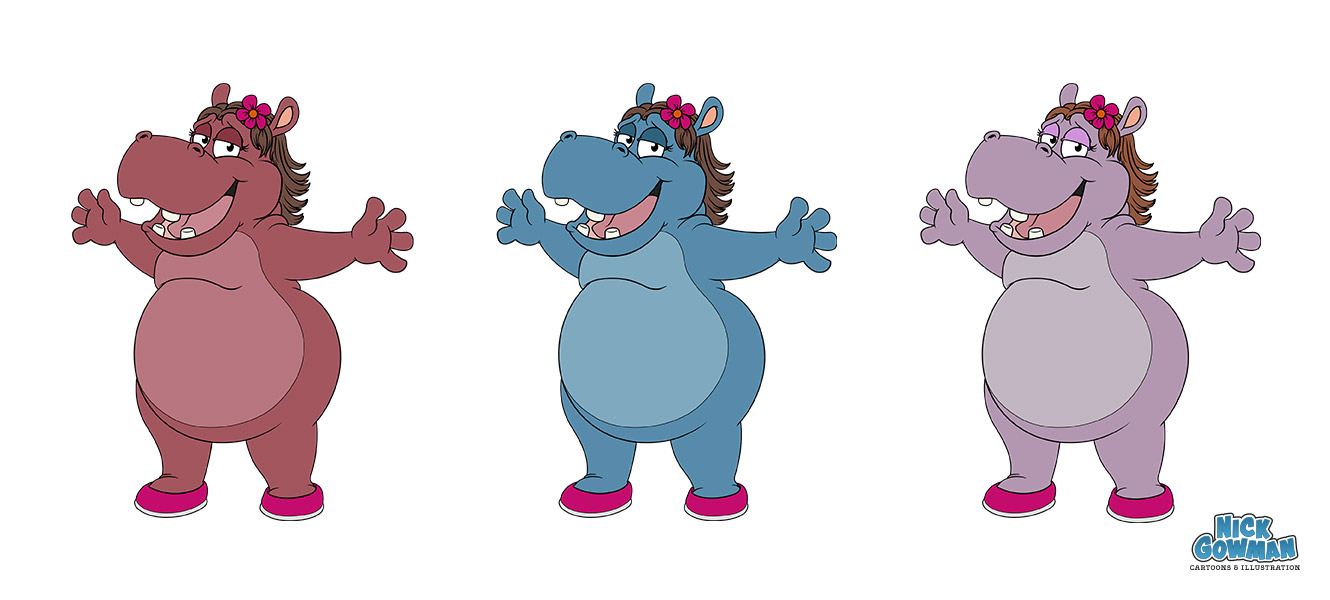 A selection of colours from the client brand guidelines were used but toned down slightly. Auburn tones were also selected for the hair and contrasting shades for the eyelids.
The pink tone was the resounding winner, combined with the lighter hair colour. An emerald green colour was added to the eyes as a finishing touch. Finally, shades and highlights were added to the character to add depth and definition. Stella was complete and ready to greet her public!
Can I help with a custom mascot design?
If you'd like a custom mascot design like Stella, just get in touch!
contact me